We finally got some time to rest as we had returned to the Sept from our mission. We contemplated what to do next. Eli reaffirmed his leadership, saying that what happened to Jonathon was his own doing and the event with the banes was a direct result of not listening to Bjorn. Any disobedience would be punished severely.
Mackie then came into the cabin and spoke with us. He was glad to see us and congratulated us on our success. He made our promotion to Artho official. We were now one step closer to being ready for our mission to Malfeas.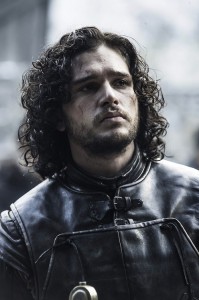 After taking the night to rest, we started the next day immediately training hard. After Agnis and I's morning exercise routine, we gathered together and began working on learning gifts. I summoned Alexander Mac Fionn so Bjorn could learn Speech of All Things. He would have to call upon an ancestor once a week for a month and speak in their native tongue.
I asked Alexander to teach me Banish Totem, so I might better be able to disrupt the enemy packs. He told me that in order to learn such a gift, I would have to learn what it is like to be removed from my pack totem. I would not be able to access Q's benefits for a week.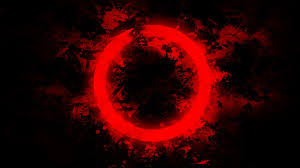 After this, Agnis summoned a pain spirit. Agnis wanted to learn Spirit Ward. She would be required to utilize the power for one week until she could do it without even thinking. I asked to learn exorcism in order to combat banes and possibly help people possessed by them. I would have to inflict pain on myself every time I used the gift in order to understand the pain that spirits felt from it.
Eli asked to learn Balor's Gaze. The Pain spirit required that Eli rip out one of his eyes and crush it in his hand. When it regrows, it will be the eye that empowers the gift.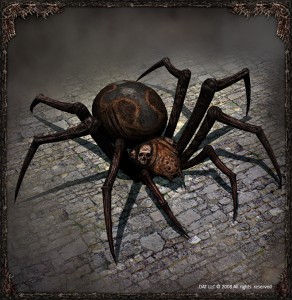 Next, I summoned a Spider spirit. Agnis wanted to learn Battle Mandala. The Spider spirit requested that she never purposely kill a spider.
I asked to be taught Umbral Tether. The Spider spirit requested that every time I enter the Umbra for the next month, I must use the gift and create my "web".
Eli asked to learn Wraith of Gaia from the Spider. He would have to raise his hands in an offensive position like a spider might when attacked every time he used the gift.
After we learned our gifts, we noticed that the trees were bending in the wind. We knew that the spirits requested our presence. We went into the Umbra and I cast my line as demanded by Spider. We headed in the direction that the trees were bending and met Scratch near the edge of the bawn.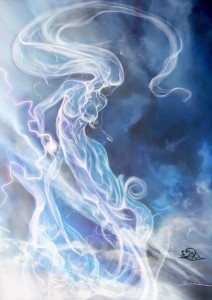 Scratch told us that a spirit requested our presence. A spirit of Wind appeared. Its presence so revered that even Q bowed before it. The spirit projected a message into our heads via Spirit Speech. It showed a piece of paper blowing in the breeze. On the paper was an address for a McDonald's on Canterbury Street in Santa Cruz. A name said Stephen Thompson of the Golden City Cabal.
We knew it was the Mages trying to contact us. We thanked her for the message and Bjorn gave her some spiritual energy before it disappeared. We thanked Scratch for bringing this to our attention and ran to the restaurant in Lupus form.
There, at the restaurant, we met Stephen Thompson and his associate, Susan Strange. Stephen got right down to business upon meeting us. He was willing to attempt to remove the Avatar from my son in exchange for us taking care of something that had been troubling their Cabal. He wanted us to take care of Tutu, the Bane Mummy. Eli was quick to note that the deal was heavily weighted in their favor. If we manage to kill Tutu, they win. If we fail, they lose nothing. If they can't pull the Avatar out, they can activate it, earning them another Mage.
Stephen, however, countered that we had nothing to bargain with. I wanted to know if he had to become a Mage, when I could see him. Stephen said it would likely be when he came of age, so about five years or so until he could control his powers.
Eli asked for another assurance about the child's safety, but the girl, Susan, chimed in that they didn't need us and they were wasting their time. Stephen quickly told her to be quiet and Eli told her to be quiet as well. Stephen said there was no assurance.
Eli spoke to Bjorn through Q and asked what he thought. Bjorn told Eli it was likely a good idea since we would be eliminating something Wyrm related anyway. Eli then came out and asked me directly, since I was cut off from Q for the time being, what my feelings were on it. I felt heartbreak inside for the situation, but I told Eli that if the worst case scenario was waiting five years to see my son, I would do it.
Eli agreed to their terms and asked for more information on Tutu. Stephen told us he was known as the "doubly evil one". He wasn't a physical threat like we were, but he never dies. He can be killed, but he always returns to life in time. He was a tomb raider in life. He was ruthless and didn't care what he violated. He was captured at some point and transformed into a Bane Mummy. He is half flesh and half spirit, much like we are.
The Cabal had once tried to talk to him and reason with him, but it didn't work. Once he set his mind to a certain thing, he never stops. Apparently, the Golden City Cabal had poisoned him 70 years ago and he has been coming back ever since. He had already been killed fourteen times this year.
Tutu has a base of operations in a place called the Hot Tub Movie Club. They didn't know if he had any real powers, but he was into alchemy. Their main problem with him is he always manages to thwart their plans. He's managed to kill over fifty Mages in 27 years. They were going to banish him permanently, but they needed the power of our nodes to do it. Finally, there were rumors that he had the power to kill you by saying your true name.
With all the information they had on him given to us, they gave a phone number where we could contact them once we had completed our task. Before they left, however, I asked Stephen what Kenith's feelings were on what had transpired. Truthfully, no one had asked him about it yet. However, he reiterated that what Robert did was for the good of the Cabal. Something I internally disagreed with.
After they left, we mulled over the situation. It was possible we could fail at this and then have to deal with a Bane Mummy that never dies or leaves the Sept alone. Either way, the situation is a win-win for them. I also suggested that they could simply lie about helping Ryan and turn him into a bomb for some other unknowing Sept. Agnis suggested binding him somewhere or maybe placing him inside a fetish or even cleanse him.
Heading back to the Sept, we entered the Umbra where I anchored my line in spite of now actually going anywhere, and slept in the Sept to contact our ancestors. I reached out to Jamie Andraste, one of my oldest ancestors to learn about the Mummies. She entered me and gave me the knowledge that the Bane Mummies were to the Mummies like the Black Spiral Dancers are to us. They are not banes in the way that we think of them. We can separate the spirit from the body, but they cannot be bound. It was true that if they knew your name they could control you or even kill you. Finally, Jamie told me that she had met a Mummy by the name of Fatmoa Belalle in her travels.
With what little knowledge we could get out of that, we were once again in discussion about what to do. Bjorn suggested draw and quartering Tutu and keeping the parts away from each other so he can't reform. Ultimately, we decided it was a better idea to speak with Fatmoa and find out if there was a way to permanently defeat Tutu.
Bjorn made a questing stone and it pointed west. We made a pop culture guess that Fatmoa would be in Egypt. Bjorn used triangulation to determine that it was likely in Egypt. However, getting there would be difficult. I could not access Q's benefits and moon bridge for the time being so we would have to use more mundane methods. We decided to have Miguel make us forged passports and travel by airplane. William would pay for the tickets.
It would take eight days for Miguel to finish them. In the meantime, I worked with Ryan to learn a couple minor Rites to continue to boost my prowess. During this time, William finalized his deal with Stu and his father's company. He would keep the two houses and two of his father's cars. The rest would be liquidated. With over 500 million dollars in funds, William signed the papers.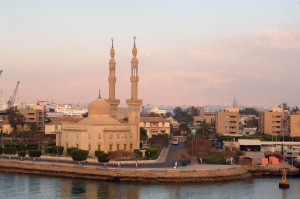 We took the long plane trip to Egypt shortly thereafter. It was a very long flight and I hadn't been on a plane in a few years. It made me feel nervous and all of the pre-flight screening didn't fare well with my Rage. Still, we all managed to get there.
With Bjorn's questing stone, we traveled in Egypt to the city of Suez. There, we managed to locate the Mummy that Jamie had mentioned. I used Speech of the World to speak his language while Bjorn used his new gift in order to communicate with him. We asked to speak with him and he clearly didn't have a clue who we were until we mentioned Tutu.
Taking us to a nearby house, he asked if we were from the Council of Horus. We explained who and what we were and what we were attempting to accomplish. He seemed disenchanted by the answer. We asked if there was any way to kill Tutu. Fatmoa told us that we would have to have had the Spell of Life cast on us to have a chance. Considering it was how Mummies were created, according to him, it was unlikely we could kill him.
Tutu belonged to a dynasty of unholy mockeries made with a corrupted version of the original Spell of Life. They were also known as Apepnu and followed a creed that sounded very close to Nihilism. Thousands of years ago, an immensely powerful vampire named Set attempted to use the Spell of Life, but it was corrupted leading to the creation of Bane Mummies. The Bane Mummies serve only two masters: Set and Apophis. Apophis was described as the corrupter and the Serpent. This sounded disturbingly like the Defiler Wyrm to me.
Tutu can be fought and killed, but it must be in the Underworld. We would have to kill him in the material world and locate his reform point in the Underworld. There, we could possibly fight him and permanently kill him. However, he can detach his head and act as a sort of cobra. We would effectively be fighting two Bane Mummies.
When Tutu attempts to reform, he must pass several spiritual quests. This is why there appeared to be a roughly two week gap in between his reappearances. Mummies can disrupt the test, but we can't. However, Agnis suggested the idea of calling on our ancestors as they are pure spirit and might be able to slow him down enough that we could destroy him. Fatmoa was still not convinced, but was more than willing to give it a shot. He gave a contact phone number. I would once again have to take up the empty spot left by Jonathon and learn the Rite to allow us passage into the Underworld…